Agnes Vertes, Holocaust Survivor, Speaker
02/25/2021 07:00 PM - 08:00 PM ET
Admission
Location
VIRTUAL EVENT - email mjasper@hhrecny.org for Zoom log-in information

Summary
Memory Keepers Cocktail Hour
Description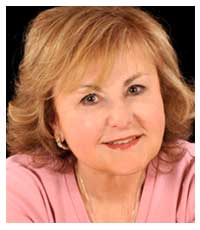 Agnes Vertes is President of the Child Holocaust Survivors of CT and a Jewish Historical Society Board member.
She is a vibrant and engaging speaker. She teaches weekly, is a volunteer for the Shoah Foundation, and is a documentary film maker. In 2003 Vertes produced "Passport for Life,' a documentary about the thousands of Jews saved from the Nazis.
Agnes Vertes was born Agnes Katz in Budapest, Hungary, in 1940. Germany occupied Hungary in March 1944; deportations of the nation's Jews began in May. Hungarian Jews represented about one half of all Jews murdered at the Auschwitz-Birkenau camp, according to the United States Holocaust Memorial Museum. First Agnes, her younger sister, and her mother lived with relatives in the countryside to escape the bombing. Then her father came for them. "Not one of those in the villages survived. If I stayed there I definitely would've been smoke," she says, referring to the crematoriums at Auschwitz. Soon after she and her sister returned to Budapest. A woman came and promised their parents she would keep the girls safe. Her presentation discusses how they were ultimately saved.